Home Care & Live In Care in Kingston, Richmond and Wimbledon
The Local Office Team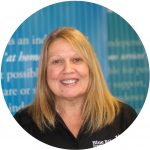 Kim Rosher-Holmes
Registered Manager
Level 4 qualified
kim@blueribboncare.org.uk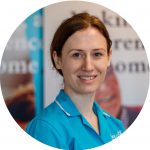 Sarah Duffy
Assistant Manager
Level 4 qualified
sarah.duffy@blueribboncare.org.uk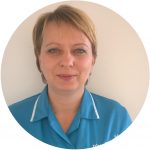 Vesna Malkoc
Team Leader
Blue Ribbon Community Care in South West London is an Award-Winning provider of home care and live in care services in South West London.
Hourly Home care in Kingston, Richmond and Wimbledon
At Blue Ribbon in Kingston, Richmond and Wimbledon, we offer a quality, personalised home care service in areas such as Kingston, Richmond and Merton, including Surbiton, New Malden, the Hamptons, Teddington, Twickenham and Wimbledon. With more than 20 years' experience in care we can ensure the very best standards of care and support are delivered by our team to each and every person.
The team at Kingston, Richmond and Wimbledon provide everything from companionship and housekeeping through to more complex healthcare support for people with conditions such as MS, Spinal Injuries, Parkinson's, Acquired Brain Injuries and those that have suffered a Stroke. Every member of the team is here to ensure we enable our clients to enjoy the quality of life they deserve in the comfort of their own home, irrespective of their personal or health needs.
 Live-in care in Kingston, Richmond and Wimbledon
If you require a greater level of care, then look no further than our live-in care service. Our care workers are fully trained to provide you with what you need. Our live-in care services mean that you will have a care worker with you to help around the clock. If you have a progressive health condition or have been recently incapacitated and need support around the home, one of our live-in care workers can give you the extra support you need.
You can be confident in the expert knowledge of our carers. All staff are recruited and trained to a safe standard, so you can be assured you or your loved one can remain independent at home.
If you would like further information about the vast range of home care services we offer or if you just want an informal chat about your needs or expectations, please contact Kim on 020 8546 2246 or e-mail kim@blueribboncare.org.uk