Home Care & Live in Care in Sunderland and Washington
The Local Office Team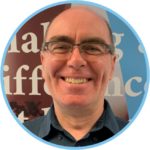 Mark Hughes
Managing Director
Hello, I'm, Mark, both the owner of Blue Ribbon Community Care (Tyne and Wear) as well as the Registered Manager for the Gateshead Office.  

Read more

I have worked in Care for over a decade now and am incredibly proud of all my colleagues and what we have managed to achieve in that time. We have been recognised by Homecare.co.uk as one of the most recommended home care providers in England every year since we opened, and we have been rated as an "Outstanding" home care provider by the Care Quality Commission. These accolades come from magnificent Care Workers who work hard to be Outstanding every day, and a magnificent management team who work hard to enable the Care Workers to be Outstanding every day. So, as I said, very proud indeed.

Leanne Jeffries
Registered Manager
Hello, I'm, Leanne and I'm the Registered Manager of Blue Ribbon Community Care (Tyne & Wear).

Read more

This means that it is my job to ensure that you receive outstanding care and support from us. We do this by spending time with you before hand to discuss all your needs and wants and then devising a plan with you that will meet those needs. I've worked in social care my entire working life and I came to Blue Ribbon because I knew that their only objective was to deliver high quality care all of the time. This has been shown in our many awards from Homecare.co.uk as well as our "Outstanding" rating from the CQC. I can't imagine ever working anywhere else!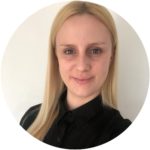 Rachel Bell
Assistant Manager
Hello, I'm Rachel and I'm the Assistant Manager. This means that I look after the needs of the Care Workers and make sure that they have all the support, the information and tools necessary to deliver outstanding care to all those we support.

Read more

I'm involved in recruitment, training and all things relating to ensuring the quality of our provision. I started at Blue Ribbon as a Care Worker, became a Team Leader and now I'm the Assistant Manager. One day I want to be a Registered Manager (like Leanne) and I know I'll help Blue Ribbon build on it's "Outstanding" reputation to achieve our vision of being "the most reputable care provider in the UK".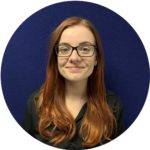 Devon Hughes
Client Care Manager
Hello, I'm Devon and I'm the Client Care Manager. This means that I make sure that all the care workers know all about the needs of those people they support and that they are in the right place at the right time.

Read more

This means that if you ever call Blue Ribbon to talk about care and support for a loved one, it's probably going to be me who will come out to see you. I started at Blue Ribbon as a Care Worker, and then got promoted to Team Leader and now Client Care Manager. I know each and every person who works here at Blue Ribbon (we're not a big company, but we are very friendly and personal) and I know I would happily have anybody here look after me or any of my loved ones.
Blue Ribbon in Sunderland & Washington is a multi-Award Winning provider of home care and live in care services throughout Tyne & Wear.
Hourly Home Care in Sunderland & Washington

At Blue Ribbon in Sunderland & Washington we offer a quality, personalised home care service in various locations throughout Sunderland, Washington, Gateshead, Birtley as well as North and South Tyneside. With more than 20 years' experience in care we can ensure the very best standards of care and support are delivered by our team to each and every person.
The team at Sunderland & Washington provide everything from companionship and housekeeping through to more complex healthcare support for people with conditions such as MS, Spinal Injuries, Parkinson's, Acquired Brain Injuries and those that have suffered a Stroke. Every member of the team is here to ensure we enable our clients to enjoy the quality of life they deserve in the comfort of their own home, irrespective of their personal or health needs.
 Live-in Care in Sunderland & Washington
If you require a greater level of care, then look no further than our live-in care service. Our care workers are fully trained to provide you with what you need. Our live-in care services mean that you will have a care worker with you to help around the clock. If you have a progressive health condition or have been recently incapacitated and need support around the home, one of our live-in care workers can give you the extra support you need.
You can be confident in the expert knowledge of our carers. All staff are recruited and trained to a safe standard, so you can be assured you or your loved one can remain independent at home.
If you would like to have a chat about how we can help with care in your own home, please call us on 0191 514 1556.